Saturday, July 28, 2007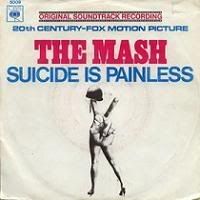 Latest official figures released by the Pentagon reveal at least 116 self-inflicted fatalities in Iraq. But this does not include several dozen still under investigation, nor any of the many cases back in the U.S.
So, it starts again. One of the lingering horrors of Vietnam is the high suicide rate and the amount of mental illness suffered by those who experienced combat in a highly unpopular war. Tens of thousands of Vietnam veterans ended their lives through suicide. The numbers are hard to quantify. Single car crashes with Vietnam veterans fueled by alcohol are
often classified as accidents.
Gun shot wounds are listed as accidental discharges to protect the families.
There is no definitive data on how many Iraq war veterans have killed themselves in the United States once returning from duty. The numbers in Iraq are low balled due to the nature of war. Did your grenade slip, or could you not take it any more?
The size of the homeless population who are veterans is massive. 45% of these vets are suffering from some form of mental illness. Tossing Iraq veterans into the mix will tax the broken system even further.
It is estimated
that 400,000 vets spend at least part of the year homeless. Only 25% of them receive services from the VA. This study was completed before the current war began, and the numbers of people needing care and not getting it will also rise.
Slapping a yellow ribbon on your SUV doesn't cut it. Honoring the troops, treating those who see little children blown by an IED into multiple pieces only to have their brains shut down is expensive, ugly, and a topic not addressed in polite company.
Suicide is the only thing that takes away the pain for some. We need to do our parts to lift as much of the burden as possible. Let's not hide our mentally wounded vets like the coffins arriving back in D.C.
Honor our troops by taking care of their needs.
Posted by trifecta at 7:05 PM  

Labels: iraq veterans, suicide